Realtor® | Company Founder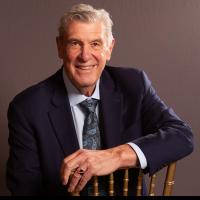 Chris, a San Francisco native, graduated from Saint Ignatius High School in 1963, attended to City College of San Francisco, and earned his BA in fine arts at SF State. While at Saint Ignatius, Chris was an athlete who achieved ten varsity blocks: four in cross country, three in track, and three in basketball. At City College, Chris broke the 13-year-old record in the half mile (1min 55.5sec) and became the Big 8 Junior College Champion in 1964. This background has inspired Chris to achieve high goals and standards in his real estate business.
Chris met his wife Virginia in art class at City College in 1963, and they have been married for 47 years. He enjoys golf and traveling and collects fine art, which fills his 5,700-sq.-ft. Victorian home on Dolores Street. Chris is the loving father of three wonderful adult children, Andre, Bianca, and Marina and now has a beautiful granddaughter, Simone Evalena Cohen, and one more on the way.
Chris obtained his real estate license in 1974 and started with Green & Kaufmann, a large residential real estate firm, and quickly found his niche in apartment-house sales. In 1976, he had the highest sale in the 150-person office: $755,000 for a 24-unit building. He became the assistant sales manager at the firm's West Portal office and was the top producer for two out of four years. From 1979 to 1985, he was associated with several different offices: Ward Realty, Michael Strausz Realty, and James Ledwith Real Estate. Chris founded Ferrigno Real Estate in 1986. Chris has been a consistent and prolific realtor for the last 36 years, selling hundreds of millions of dollars in residential and investment property.
Chris and his wife Virginia own and manage 15 properties in Northern California and four properties out of state. They started with a three-unit building (borrowing a down payment from Virginia's teachers credit union) in Noe Valley at a purchase price of $32,000. They now control more than $25 million in real estate.
chris

[at]

ferrignorealestate.com