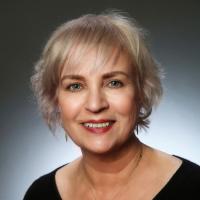 Lalena Porro Goard has actively invested in real estate since 1980, one year after she moved to San Francisco, and decided after living in five different cities around the world, that it was definitely the place she wanted to bring up her family. Lalena has over 29 years of experience in real estate and 38 years in property management.
Lalena works with both buyers and sellers, specializing in residential and residential-income property throughout the city. Lalena also has an extensive background in TICs and condominium conversions, helping tenants buy into their own buildings as a way to get a footing in San Francisco real estate. She also been involved in her own TIC developments.
She has a BS in linguistics from Georgetown University and an MA from American University in Washington D.C.
Lalena decided to go into real estate because she believes in the innate value of property in this small jewel that is San Francisco. Previous to becoming a realtor and then a broker associate with Ferrigno Real Estate, Lalena worked with two other boutique real estate companies in San Francisco. Lalena also worked for the Brazilian Embassy in Washington D.C., where she honed her negotiation skills, now using to get the best purchase and sales prices for her clients.
Lalena is fluent in four languages: English, Portuguese, Italian, and French. She also speaks passable Spanish. She enjoys reading, painting, gardening, hiking, cooking, and traveling.  
lalena.goard

[at]

gmail.com